One Day Tour
4~6hours / ¥15,000 including Tax
Course A: Island Hopping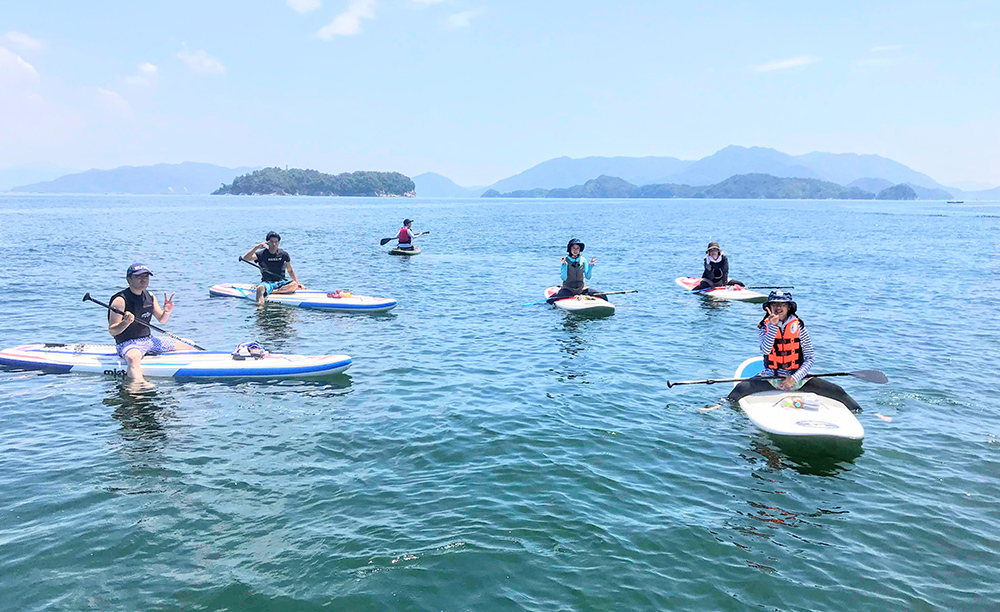 We will paddle around Miyajima to explore and see the surrounding islands up-close in the beautiful Seto Inland Sea.
*Only those who have played sup at least 6times in the ocean are eligible.
* The course may be changed to another course due to wind and current.
4-6km round trip.
Course B: Beach Picnic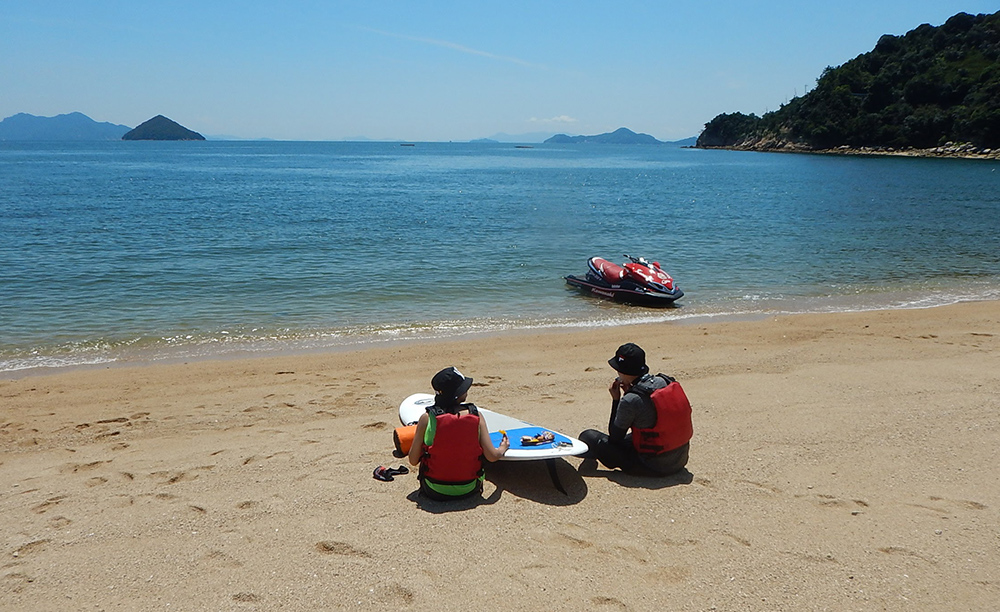 We will take you the beautiful hidden beach around the Island (on the East or South coast) that you can only go by water.
1-4km round trip.
Course C: Cultural Explore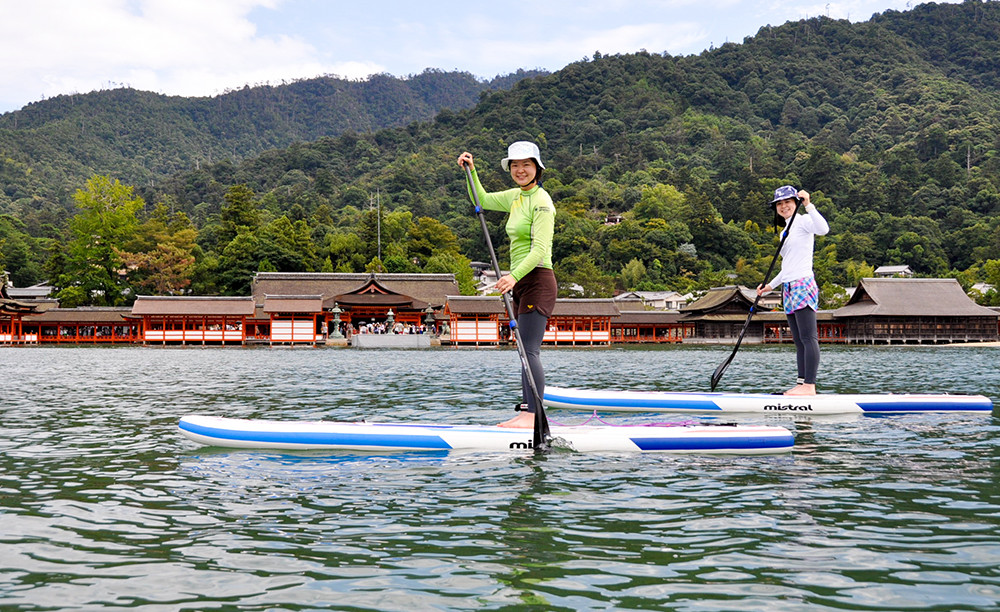 We will paddle to explore spots such as The Great Torii and oyster farm on water. In this course, we will also walk to visit shrines and temples on land.
1-4km round trip + 1km walking.