Half Day Tour
2~3hours / ¥9,000 including Tax
Course A: Touch the Nature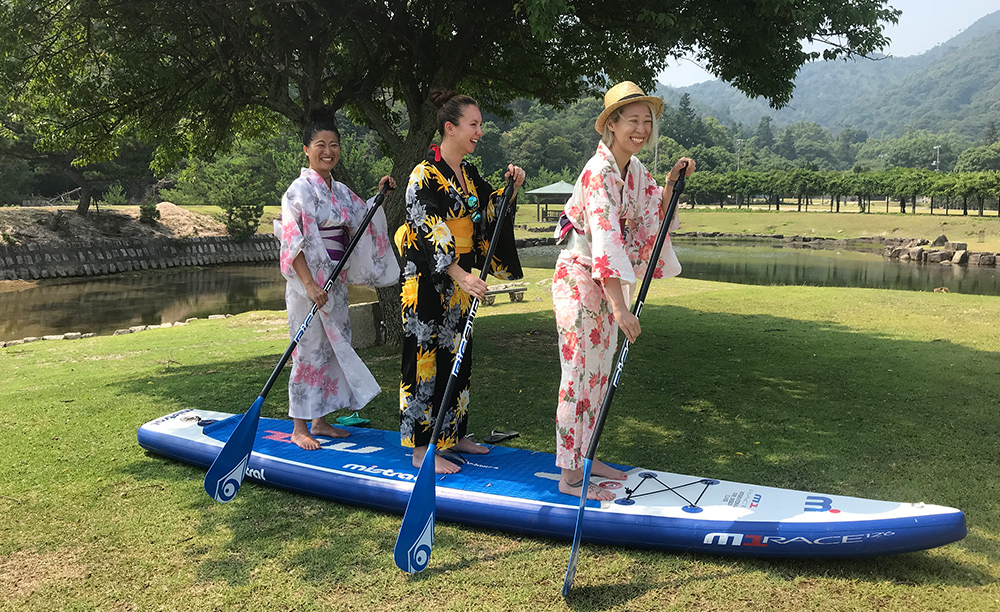 Surrounded by the quiet beach , you may be able to see the famous wild deer of Miyajima!
1-2km round trip.
Course B: Around the Great Torii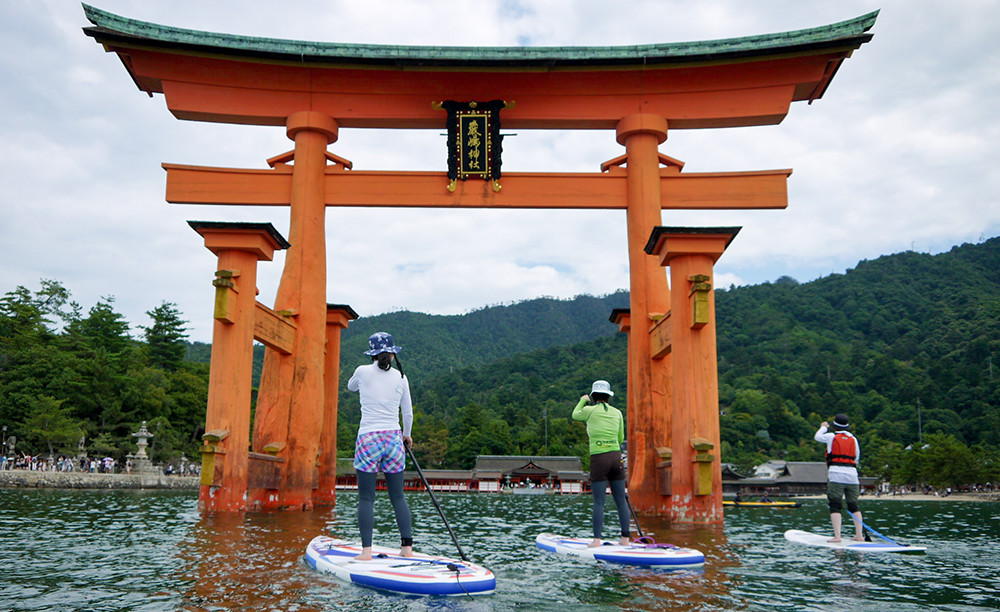 We will explore to see the Great Torii and the Itsukushima Shrine (a world heritage site).
You can see Otorii and Itsukushima Shrine from the sea side on the board.
1-2km round trip.
*We do not guarantee that you will always be able to pass under the great gate with SUP, and whether you can go or not depends on your skill.
*You may be able to go through the great gate due to certain weather/water condition;
● not suitable condition
・windy(over 5m/second)
・low tide (under 230cm)
● suitable condition
・calm(over 2m/second)
・high tide (over 230cm, over 260cm is perfect)
Please check the tide level on the day you wish to join the tour from the following website.→